Getting to know each other
Stepping into an unfamiliar church for the first time can be a little intimidating and maybe even uncomfortable for some people. But when you visit Life Church, you can expect to feel welcomed and accepted - just as you are. Life Church is a relevant, friendly and casual church that is filled with singles, families, children, teenagers, babies, and adults of every age.
SERVICE TIMES
Sunday Gathering:
Sunday at 10:00am (Full children's programming available)
Family Night (Programming for all ages): Wednesdays at 6:30pm
LOCATION & DIRECTIONS
Life Church is located at 2770 Brandywein Trail Mount Horeb, WI.

What can I expect?
If you are visiting, we'll not embarrass you, have you stand up, or ask you to give money. We know that many people want to check-out the church and "be anonymous" for a while - and that's fine with us!
What will happen when I arrive?
When you arrive at Life Church, you'll be greeted with a friendly smile. Dunkin' Donuts coffee is served free every Sunday!
How long is a Life Church service?
In total, a Life Church service is about 1 hour and 15 minutes. Services begin with the Life Church band leading the church in music - song lyrics are projected onto the screens so you can sing along and/or engage with worship however you feel most comfortable. After the music portion of service is complete, one of our pastors will come out to share an encouraging and hope-filled message about Jesus.
Whoever you are, you'll be encouraged by our passionate, full-band worship team and relevant Bible messages.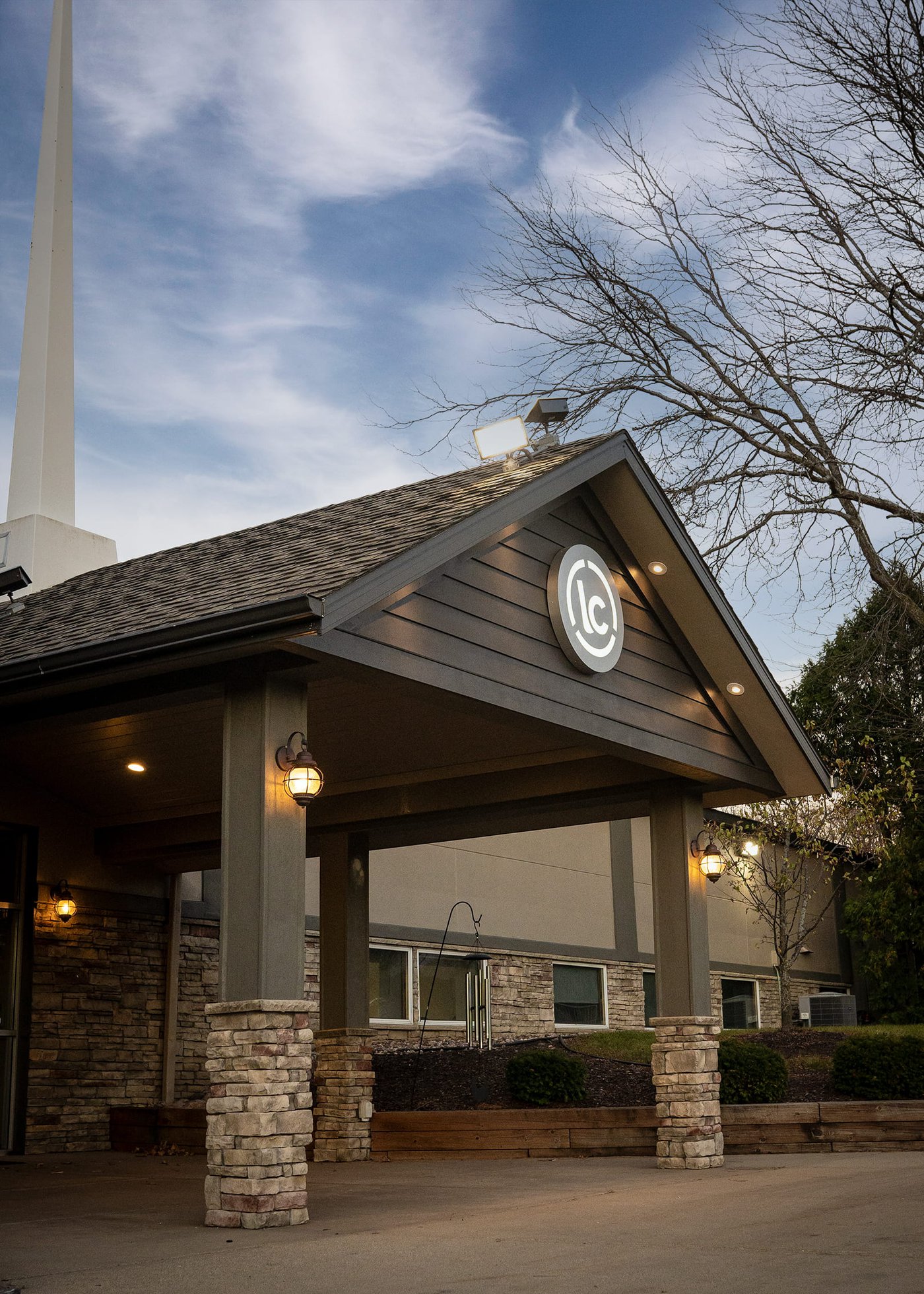 What's the music like?
The music at Life Church is passion-filled and led by a live band and singers. Don't worry if you don't know the songs...the words are on the screen for you. The music is contemporary, with occasional hymns and new arrangements.
...and the message?
Bob Lee, Lead Pastor, has a passionate communication style. The Bible messages will have you thinking and leave you challenged. There are message notes in every newsletter for you to follow along with as well as on the screen in the auditorium.
What's the culture like at Life Church?
Sundays are exciting, casual, and relaxed. Come as you are and expect to feel welcomed as our guest.
What should I wear?
You'll find jeans, shorts, and a little more formal clothes. Come in what's comfortable for you!
What about my kids?
We believe that kids should have a blast at church every single week - and at Life Church, we make this a priority. The other thing we make a priority is your children's safety. Because of that, we have a detailed check-in process for our kids program the first time that you visit. You'll want to leave yourself an extra ten minutes to get signed in for the experience.
Weekly children's program offerings:
10am gathering - Infant through grade 5.

Let us know you're coming
Ready to check out Life Church in person? We can't wait to meet you in person. Feel free to simply fill out the form below and let us know.
Whether you're a spiritual seeker who's just starting to ask questions about God, or a committed Christian who wants to sink the roots of your faith even deeper, you can find a home here at Life Church.